New Website Launched for Radio Italiana 531
Posted by Radio Italiana on 31 January 2018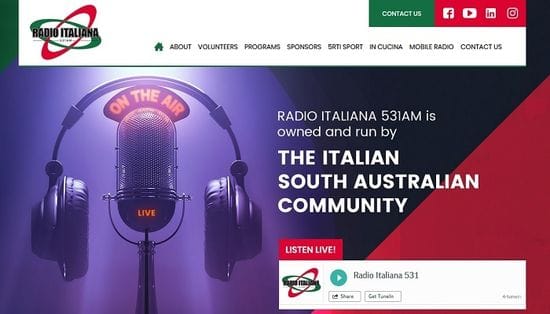 We are very excited that we have launched our NEW WEBSITE!
RADIO ITALIANA 531 is owned and run by the Italian South Australian community.
RADIO ITALIANA 531 enjoys the active support of a large number of sponsors, over thirty paying member Italian clubs and Associations and 400 paying individual members.
Our listeners are very loyal, and very passionate about Radio Italiana 531.
Author:Radio Italiana